"A Practical Approach to Chiropractic Care"
Doctor James Lee applies a practical approach to Chiropractic. This means that we doesn't waste time on unnecessary practices or dilute the quality of chiropractic care or comfort of his patients with sales of supplements or "healing" products.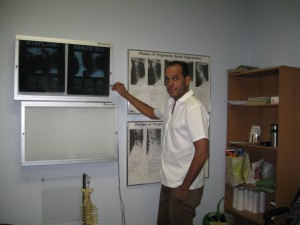 Austin Chiropractic practices Network Spinal Analysis, a light force technique of adjusting the spine. These adjustments improve the neural pathways by removing subluxations, or areas where nerves running through the spine are pinched or twisted.
Practical chiropractic involves recommendations for physical exercise and nutrition, to complement the spinal adjustments administered by Dr. Lee.
Adjustment sessions last up to 15 minutes while the patient relaxes in a comfortable face down position. Most patients should strive to maintain 3-5 visits a week, for a limited time period, in order to receive the maximum results.
Additional health benefits can be realized from a diet rich in fruits and vegetables, and low impact exercise, such as Yoga.