Austin Chiropractic Grand Opening !
Today will be the first day that we at AustinChiropractical.com will be accepting patients. Beginning our path on "A practical approach" to healing the body. Our plans are to offer a light force technique of Chiropractic called NSA, Network Spinal Analysis. This is a very gentle approach towards moving the bones and facilitating the reprograming of the body. In fact there are only three Doctors in Austin Texas practicing this type of Chiropractic. Our office is the only one located in South Austin, just off of Lamar blvd, not to far from south congress and south first st.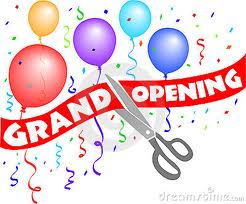 All Chiropractors work with the nervous system, and with over 300 different techniques the most practical way for a consumer to decide on their Chiropractor is to ask themselves what they want. Do they prefer a light force verses a more forceful adjustment? Do they want to receive an adjustment in 30 seconds verses 10-15min? Or do they want all the machines to be hooked up to them like muscle stimulation and traction? We at Austin Chiropractic allow our clients to relax and lay down for awhile and enjoy the 10-15 minute adjust, while their body processes the new input and re programs itself.
NSA will help you achieve the results you are looking for, but not over night. Like all systems of health and wellness, these things take time. It took a long time to get your health in the state it is in now, that state which required you to seek help. So it will naturally take time to return it. Generally they say that for the amount of years that you have been suffering, that same amount of months are required for you to get better. For example, 7-8 years of pain, suffering and health issues would require 7-8 months of NSA care.