This event will be held in our office or at our local PeoplesRX or Somavida, we will keep you updated as the date approaches! Here is a list of the following classes:
1. Eating and Cleansing for the Summer months.
2. How to Alkaline your body with foods and Supplements!
3. What are the most Healthiest Wines and Chocolates to enjoy?
4. What is the difference between filtered water, distilled water, oxygenated water and alkaline water?

Dr James Lee has Raw Food Preparation classes
4 times a year on site at Austin Chiropractic.
He is a Certified Raw Food Chef.
He worked under the supervision of a Medical Doctor in a Health Clinic in Arizona helping people detox through fasting. People with cancer, diabetes, fibromyalgia and depression. Dr. James Lee witnessed these patients recover.
Dr. James Lee has also conducted Raw Foods Classes at Wholefoods, Hispanic Chamber of Commerce, several Co-ops and Multinational Corporations.
His Health food preparation is a wonderful way to learn and enjoy an evening out.
Dr. Lee is also available for Corporate Lunch and learns.
The pictures below are of Dr. James Lee teaching a Raw Food Class at Peoples Rx.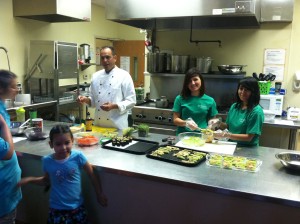 The Following Videos are Dr. Robert Lustig who graduated from MIT in 1976. Received his MD Degree from Cornell University Medical College in 1980. He then studied and practices neuroendocrinology at Rockefeller University. Pediatric residency at St. Lois Children's Hospital and pediatric endocrinology at UCSF. He has over 85 research articles and 45 book chapters.