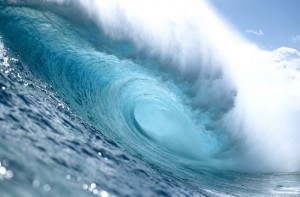 Call us at (512) 650-0231 and Dr. Lee will answer the phone and your questions about your health issue.
Durning this time of precaution and social distancing, please call the number directly to talk with the Doctor and set an appointment when the office has less patients inside. 
Dr.James Lee utilizes many Chiropractic methods to help his patients.  All of them are safe, natural, and non-invasive.
What to expect on your first visit.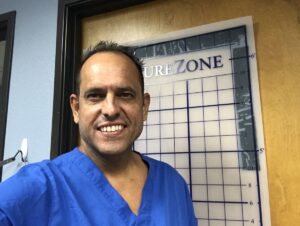 Our Austin, Texas Chiropractic office, located on 38th st, serves patients who want a more natural approach that works to address the root cause of their issues and concerns while helping them create the health and quality of life they desire.  The first step is sitting down with Dr. Lee for an initial Chiropractic visit and going over a detailed history and examination. This usually takes 20-30 minutes.  Our first visit is about learning, discovering, and connecting with you, the patient.
Next, we will schedule a second appointment where we will go over your findings and present you with a personally individualized care plan specific to your current healthcare needs as well as answer any chiropractic questions that you might have.
Chiropractic does not cure anything, however it helps the body cure everything. The human body has the ability to fix all of our problems. The human body is an incredible system of organs and cells and intelligence that with the correct assistance can heal itself.
Dr. Lee utilizes the Chiropractic technique Network Chiropractic, which is an evidenced based Chiropractic approach to wellness and body awareness. Gentle precise touch to the spine cue the brain to create new wellness promoting strategies enabling your body to heal naturally.
Here are some links to Chiropractic information that will help:
So much STRESS these days, so why does Network Chiropractic help?
"This type of work will transform and improve your life"
"The shape, position, tension and tone of your spine is in relation to the shape, position, tension and tone of your life."
During this time of high stress why so many people are turning to Chiropractors, especially Network Chiropractic in Austin Texas.
2020 has been a most challenging time for our planet. The corona virus has changed the course of our history in a very short period of time.  Stress levels, depression and anxiety have skyrocketed in just 6 short months of this pandemic.  More and more people are feeling fear and loneliness, while others are overwhelmed with their homes being filled with family members and working at home. Each and every one of us is experiencing some level of stress and tension associated with this new world we live in.
 So where does Network Chiropractic fit into all of this?
This explanation begins with the understanding of the chemistry in our bodies and how quickly stress impacts it. Most people might remember the two components of our autonomic nervous system. The sympathetic with is "Fight or Flight" and the parasympathetic which is the opposite. The sympathetic nervous system constricts the blood vessels and raises our blood pressure while the parasympathetic nervous system slows down the heart and relaxes the muscles.
When we are under duress, our body is in the sympathetic mode, so we are behaving as though we are in a danger situation. This mood releases neurotransmitters, norepinephrine and epinephrine, which is great because in a danger situation our body needs to move and be alert. However, when we are in a chronic state of sympathetic, when we are always stressed and worried these neurotransmitters can actually cause damage.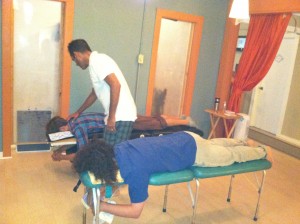 With Network Chiropractic, each session with the Doctor is designed to create a state of parasympathetic. In this state the body releases the happy hormones dopamine, serotonin, oxytocin, and endorphins. These create a state of pleasure and relaxation.
"Most patients who visit out Network Chiropractic office noticed changes in their state of well-being with in their first three sessions" Dr. James Lee
Our hormones and neurotransmitters are involved in many important body processes such as our moods and feelings, heart rate and digestion to name a few. When our bodies become stressed out, usually because of work, money or health reasons this tension builds up in our spines which causes the body to go into flexion. The position of flexion is as if you were in a fetal position and this position is the protection position of the body. Unfortunately, this flexion position puts a lot of stress on the spine.
This is one of the elements of Network Chiropractic in Dr. James Lee's office in Austin Texas. After examining the spine and determining the level of flexion stress, Dr. James Lee usually applies a lite touch along the spine to cue the brain to relax and reverse the tension parameters.
This is how Chiropractic helps our bodies. The Chiropractor will adjust and align the spine, which will in turn release tension. The person is then in a relaxed state and the physical stress dissipates. This combination allows the central nervous system to unblock itself and function at a higher capacity.
 Dr. James Lee of Austin Network Chiropractic recommends that people come 2 times a week for a few weeks, then one time a week until they feel better. Then Dr. Lee would recommend a maintenance plan over the course of several months.
Dr. James Lee understands that there are many chiropractors in Austin, Texas and that people have a lot of options. However, when you are selecting a Chiropractor in Austin Texas, especially for your family, please ask the following:
Does the Chiropractor see children? This is very important. If the Chiropractor has a percentage of a pediatric patients then they understand the true value of chiropractic and the effects on the nervous system. Also the structural importance that chiropractic provides in a growing spine.  More on Pediatric
Are their prices reasonable? A single visit to a Chiropractic office should not cost you more than $75. If the chiropractor is charging more than that then you are probably receiving more than just a chiropractic adjustment, which is fine. You might be receiving physical therapy, massage or something else.
Availability. When are they open and are they nearby. This is important especially if you have rigid work hours and your time is limited. Most chiropractors have flexible hours, so this should not be an issue. However it is important to understand that you most likely will need a sequence of chiropractic treatments to heal properly.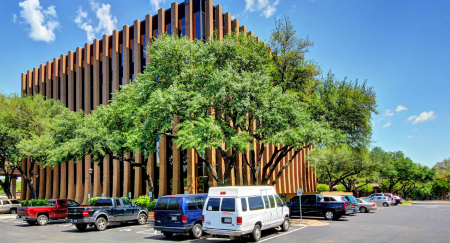 The image above is the location of our central Austin Texas Chiropractic office. We are open most all days including Saturday. The first Chiropractic visit requires 30-40 minutes. Our location has plenty of parking as well as a large lobby.
 Make an appointment today!
(512) 650-0231