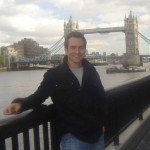 My mom has been having hip trouble recently due to a condition called bursitis. She was in Austin for the weekend and had a    flare up. It was extremely upsetting to her because she was in a lot of pain and could not get out and walk around and enjoy the sights. We could sense her frustration as a previous doctor had just diagnosed her condition and then treatment was pain medication which just alleviates the symptom and doesn't fix the problem. We took to her to see Dr. Lee. She felt immediate relief after her adjustment and not only did she feel better physically but she felt better mentally, as Dr. Lee gave her exercises and nutritional recommendations that would help her recover from her condition rather than just mask the symptoms.
Ryan G, Austin, TX
________________________________________________________________________________________________________
Dr. Lee is an outstanding Chiropractor that goes out of his way to provide excellent service.  He is extremely knowledgeable in Chiropractic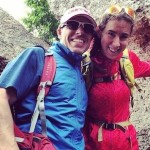 and conveys his knowledge in a very easy to understand method. Often times when visiting a doctor, it feels very cold.  Dr. Lee has a way of making a patient feel extremely comfortable even after hearing the snap-crackle-pop of an adjustment. For those that don't like traditional adjustments, Dr. Lee also does a form of light touch adjustments.  When performing these he observes body movement and alignment by touching various locations on the body.  These are my favorite type of adjustments.  It almost feels like a massage.  For those that are squeamish about traditional Chiropractic adjustments, the light touch adjustments is just the ticket.  No cracking, no popping, just a relaxing way to get adjusted. *Tom C. Austin Texas
_____________________________________________________________________________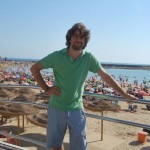 When I threw out my back carrying a stack of books, and I could barely get up (let alone go to work) I was worried that I would have to break the bank and pay an exorbitant price to get my back fixed. Luckily, a friend of a friend recommended Dr. Lee, who is a really easy-going guy – he set my back in order in a matter of minutes. I'm not an expert in chiropractic work, but I'd imagine that this is the best Austin has to offer. Highly recommended!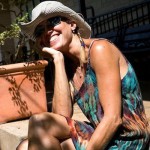 Dr Lee has such a calming demeanor and the office atmosphere is so relaxing.  Being an ironman triathlete, I really build up some serious kinks in my neck, hips, and spine, and he works them all out!  My workouts always feel sooo much better after seeing him.  I wouldn't make it to the starting line if it wasn't for Dr Lee!  I highly recommend his services!!
Veronica M, Austin,TX
__________________________________________________________________________________________________________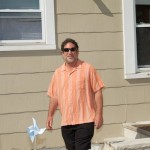 Dr. James Lee has helped me numerous times with back and neck pain. In addition to pain relief and healing, he really cares about his patients. While Austin has many chiropractors, I strongly recommend Dr. Lee. He's worth seeing now if you're in need or have him on your team for the unexpected.
 Steven F, Austin,TX
________________________________________________________________________________________________________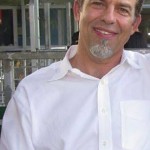 Practical Chiropractic, i like the approach. Dr. Lee has an interesting story of bringing his Practical form of chiropractic to Austin. He's blended much into one.
The office is nice, comfortable. clean.- I go on Friday afternoons, when there seems to be less other patients
My last chiropractor seemed only to be interested in his accident victim patients, and I would receive about 10 seconds of his time. I'm an occassional patient, when I throw my back out every 2-3 months. Dr. Lee promises to prevent most of those episodes with some continual care. I signed up for his 3 month package.
Anyway, after 4 visits now, I can give him 5 stars. He's a good doctor, spends time looking at the whole you, has good recommendations for "cord care", and seems genuinely interested, you know?
Hola!!! Mi testimonio con el quiropractico a sido que; desde que empeze el tratamiento me siento cada vez mejor, tengo energia, me siento mas flexible, y todo a sido cada vez mejor. Realmente cuando yo llegue. A empezar el tratamiento mi condicion era terrible todo me dolia, hasta llegar a tener costollas desviasados y empeze el tratamiento y ahora no me duele nada. Empeze a hacer ejercicio y estoy feliz. Gacias Doctor Lee.
Maria Pimentel
I have been coming here for 8 weeks. I have had allergies for years then one day Dr. Lee did an allergy adjustment on my cranium. I noticed immediate relief with my sinus and nasal cavity. I have been coming on a regular basis ever since.
Renee Brown