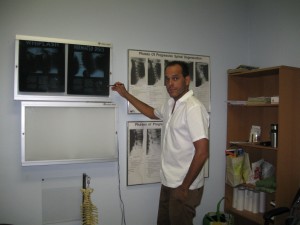 Car accidents can be a very painful experience, both emotionally and physically. Dr. James Lee understands the pain that can be involved not only immediately during a car accident , but residually over the following weeks and months.
If you are experiencing pain from a car accident, give us a call to schedule an appointment as soon as possible. We can help you with any Lawyers, X-rays, MRIs. Any and all information to help you recover and get paid.
The sooner we can evaluate your situation, the better we can begin treating you with our holistic chiropractic care. 
Many people think of an auto injury with a car accident. However, if you are driving in a vehicle for hours a day, misalignments and body pain can develop simply from being in a car or truck for long periods of time each day.
Our chiropractic care can help you if you are one of the many workers who make your living driving around all day, whether it's in a taxi cab, delivery van, or 18 wheeler truck for short or long haul deliveries.
If you are involved in an automobile accident or if you are simply driving long periods of time each day for your job, chiropractic adjustments can help alleviate the pain and discomfort.
Quiropractica y Lesiones por Accidente de auto 
Accidentes, Dolor de Cuello y Latigazo Cervical 
¿Ha Estado Usted en un Accidente de Tránsito?