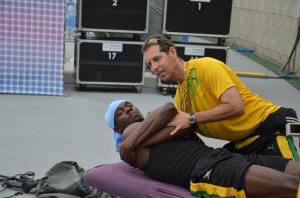 Stretches and corrective exercises will help your body hold the adjustment better and longer.
This journey is for two people, Dr. James Lee facilitating your body to better health and wellness and you, the patient, working at home with proper stretches and exercises.
Most Chiropractors recommend stretches and exercises to help with the care plan as well as speed up recovery. While being under Chiropractic care you will notice changes quickly and you will feel better fast.
However, you must not return to the same poor posture and habits that caused your problems. You must take responsibility of your recovery and follow the Doctors recommendations if you wish to be pain free and live a more vital life.